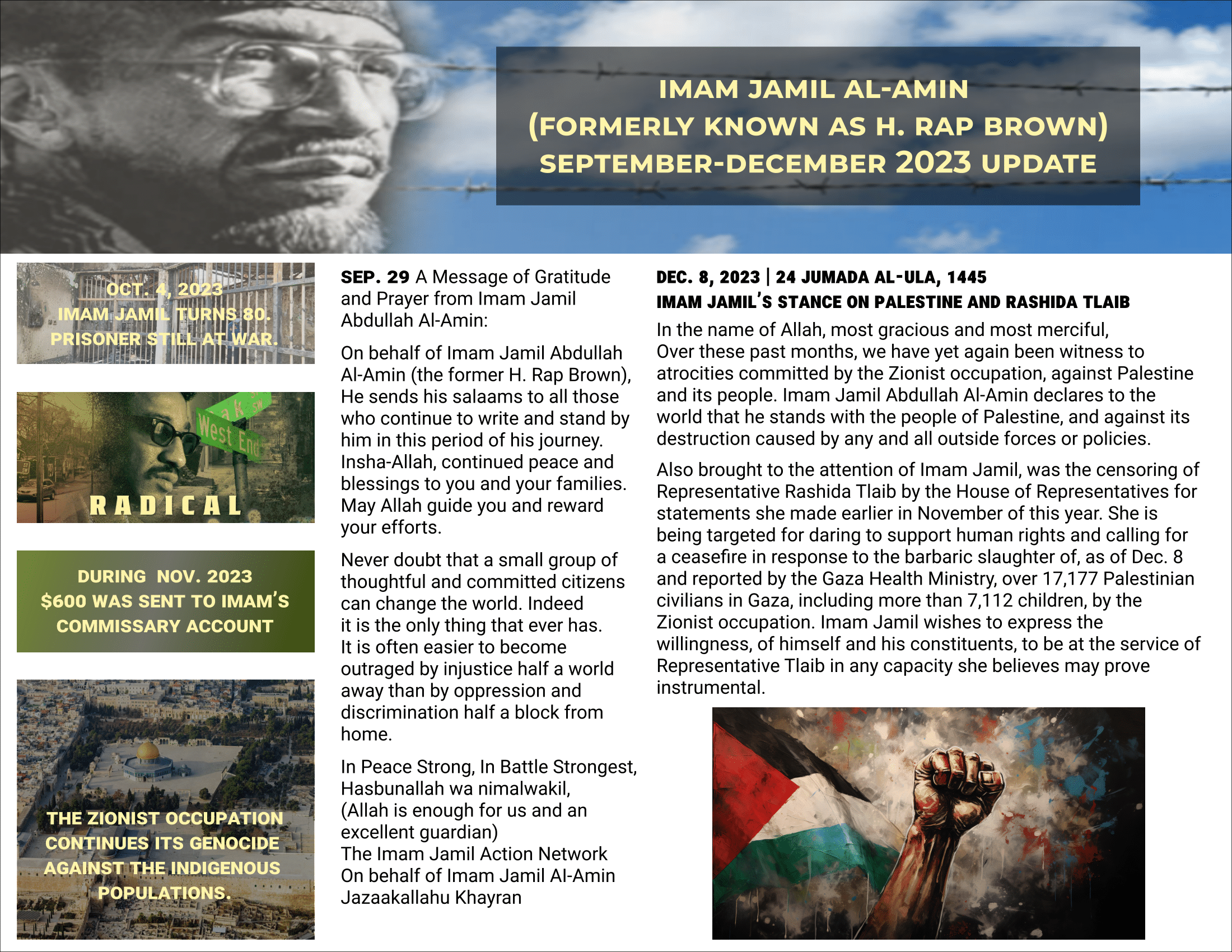 Dec. 8, 2023 | 24 Jumada al-Ula, 1445
Imam Jamil's Stance on Palestine and Rashida Tlaib
In the name of Allah, most gracious and most merciful.
Over these past months, we have yet again been witness to atrocities committed by the Zionist occupation, against Palestine and its people. Imam Jamil Abdullah Al-Amin declares to the world that he stands with the people of Palestine, and against its destruction caused by any and all outside forces or policies.
Also brought to the attention of Imam Jamil, was the censoring of Representative Rashida Tlaib by the House of Representatives for statements she made earlier in November of this year. She is being targeted for daring to support human rights and calling for a ceasefire in response to the barbaric slaughter of, as of Dec. 8 and reported by the Gaza Health Ministry, over 17,177 Palestinian civilians in Gaza, including more than 7,112 children, by the Zionist occupation. Imam Jamil wishes to express the willingness, of himself and his constituents, to be at the service of Representative Tlaib in any capacity she believes may prove instrumental.